RealTeachers Teaching Skills Video Tutorial Page
RealTeachers Teaching Skills Video Tutorial Page
🚩Although everyone has their strengths, it is always good to learn from others to 🌹 get better.
We've mentioned a lot of teaching tips throughout the training pages, but without any demonstrations, it probably still won't impress readers. Therefore, we have collected and analysed 🔍 the following teaching highlights for your further reference. Please read these carefully and apply them to your courses as much as possible. These teaching techniques are not only recommended by RealTeachers, but also highly regarded by the market 🔢.
🔴Applying these to your teaching will surely benefit every aspect of your online teaching work:
1、Students can achieve more, which means more renewals, more jobs.
2、Your personal reputation will be established and spread by the clients, which means more followers, more jobs.
3、The company will recommend more of you to customers, which means more job opportunities and higher and more stable income.
1、 First of all, we will again demonstrate and emphasize the overall Lesson Structure. We respect and allow for individual differences, while we do have a relatively standardized Course Process. This process will be guided by the Lesson Template slides shared with you above. Please refer back to it and download it for your use.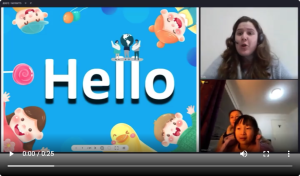 Having the right Lesson structure as the foundation, your excellent teaching skills will surely be a valuable addition. Let's share an elementary ESL class video edition to find out what kind of teaching model is advocated by RealTeachers.
As you can see in this short video, teachers use a variety of teaching techniques, including props, avatars, cards, musical instruments, costumes, and voice changes. It's not purely for fun, it does a great job of engaging, explaining, interacting, etc.
Can you think about what you have and what you can do in your own classroom?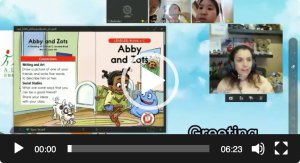 Classified presentation and description
After that, we have divided our demo video clips into the following parts and tried to explain each one clearly.
Thanks for your careful reading. Here are the questions for your reference. We look forward to seeing your best performance in your classes.
• What's the good of doing that?
• What have I done facing the same situation?
• What can be done in the future to achieve the similar goal?
• Furthermore, What's actually my goal?
• What if more and more students lose interest in my class?
-Is that purely because the lesson is boring or is there is something I can do?
• Should I care about the activity participation of students or just leave them alone, which, you think, could more polite and respectful?
• How can I make the students both enjoy my lessons and achieve more?
• Etc.